EFEKTIVITAS PROGRAM PEMBINAAN MUBALIGH MUDA DI KECAMATAN TILATANG KAMANG KABUPATEN AGAM
Keywords:
efektivitas, pembinaan, Kader Mubaligh Muda
Abstract
This study aimed to investigate the efectiveness of teaching and learning conducted for students to be a young preacher or expert in islamic studies. The research was carried out in Tilatang Kamang district, Agam regency. The study employ qualitative descriptive study with three technic of data colection which cover observation, interview and documentation. The study exhibit that the program was conducted in Masjid Baiturrahmah in 16 meetings which is take place after ashar prayer in 60 minutes. However, the program found to be not efective based several factors. The comitte has not prepare and control the program in discipline. The method in delivering the materials need to be improved to motivate the participants. Only two students were able to meet the criteria based on the program expectation. It is expected that the future training will pay more attention on the condition of young generation in this era and adapt the needed strathegy.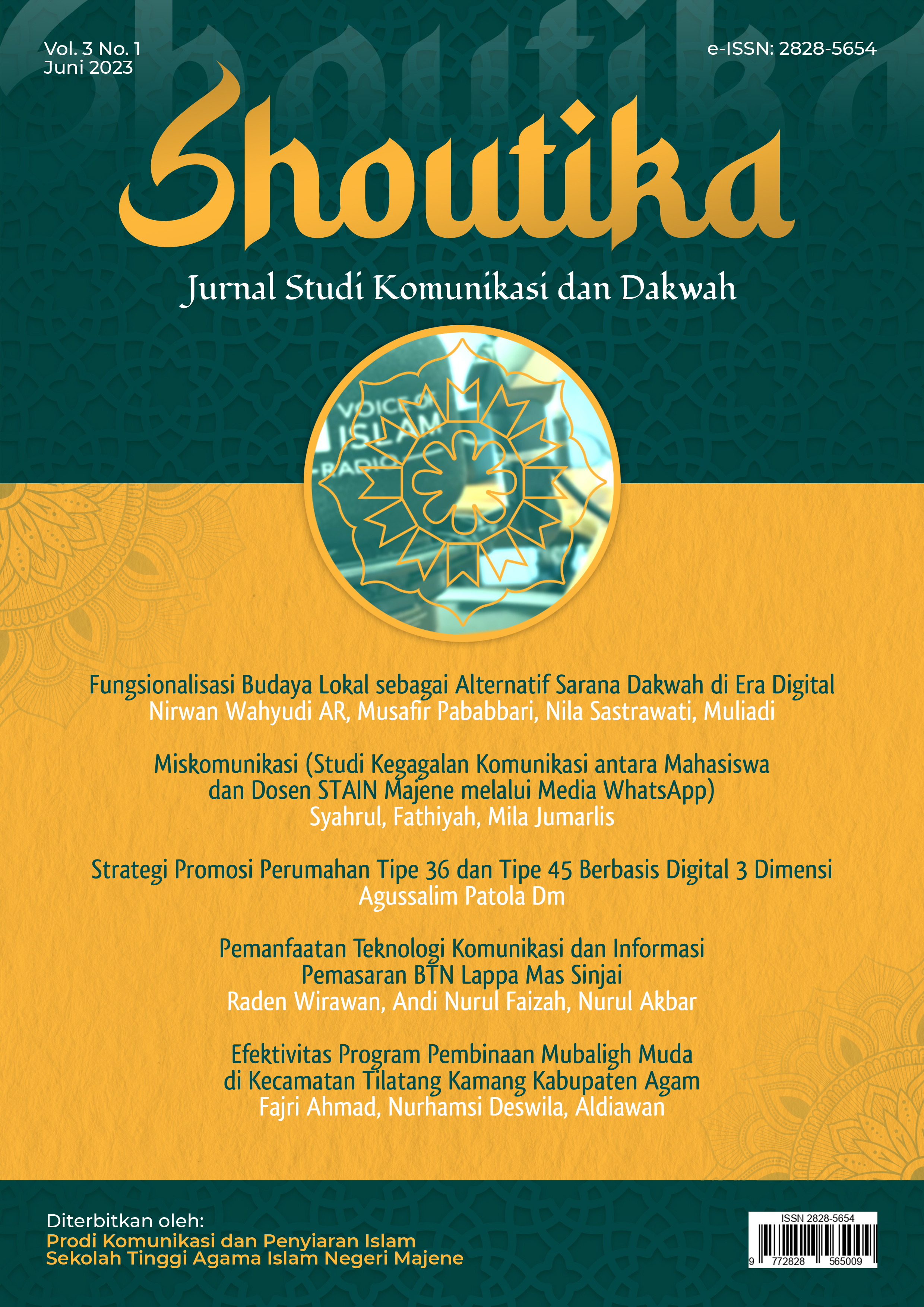 Downloads