HUKUM DAN KEDUDUKAN NAKIRAH DAN MAKRIFAH DALAM AL QURAN
Keywords:
NAKIRAH, MAKRIFAH, QURAN
Abstract
Arabic is the language of Muslims all over the world, not just for people living in Arabia. Arabic is a unique and flexible language. In Arabic, Ism (noun) is divided into several parts. Nakirah and makrifah are part of Ism from the takyin (clarity) side. The position of nakirah and makrifah in Arabic is full of wisdom. This research method is library research. The perpose of this study is to determine the definition of nakirah and makrifah, signs of nakirah and makrifah, and reveal the wisdom content of the existence of nakirah and makrifah in Arabic. The results of the study found that nakirah and makrifah have different rules. The use of nakirah and makrifah can be found in words that are often found in Arabic. Signs of nakirah are opposite to signs of makrifah. The world that entered into makrifah is a wordthat has known its essence. While in the word nakirah, the essence of the word is not yet known.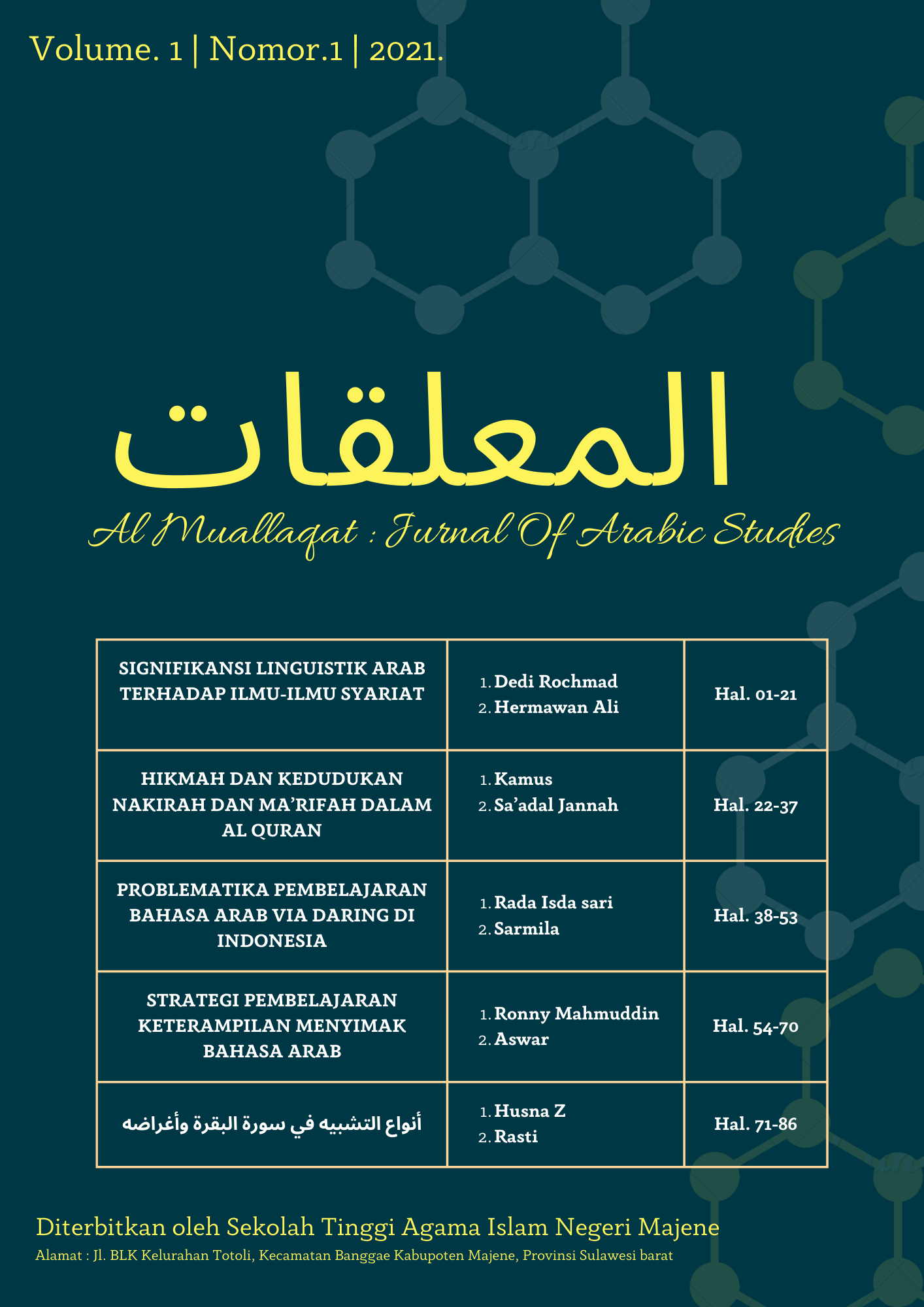 Downloads